GOLD POEM, an experienced gold manufacturer. We established an independent moissanite department to put into research and development of moissanite after the global patent of moissanite being opened. To create super ideal moissanite, we have partnered with the European team and focused on the cultivation and optimization of moissanite depending on our mature and advanced jewelry craft. Finally, we developed GOLD POEM Moissanite as perfect as diamond.
UNIMAGINABLE COLORLESS
With the pursuit of amazing color, we have improved a technical leading optimization system after four years of developing and researching. The GOLD POEM Moissanite we created is in perfect D-color which reaches the range of ideal natural diamond's color. That's the reason why it is indistinguishable by the naked eye when both stones are placed side-by-side.
PERFECT CUT
With the European engineers who cut GOLD POEM Moissanite by using computers and state of the art robot technology, the quality of the cut is not limited to the expertise, time and money of the cutter. Robotic cutting makes super human precision possible. As a result, the cut, symmetry and polish are perfect in every way.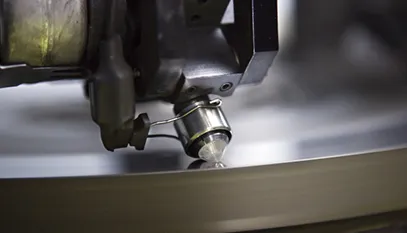 INCOMPARABLE BRILLIANCE AND FIRE
With the advanced cutting technology, GOLD POEM Moissanite's sparkle is brighter and more dazzling, meanwhile the visual depth of it is more obvious. When exposed to sunlight, our moissanite may exhibit a "disco-ball"effect.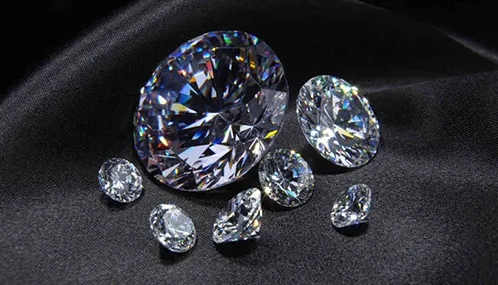 NEAR-PERFECT CLARITY
During the growing process of moissanite, small inclusions can occur. Thanks to the optimization technology, GOLD POEM Moissanite has an advantage of the absolute clarity, which is more transparent and less impurities. The clarity can be up to FL&IF level, a near-perfect clarity performance.
ONE PERCENT PRODUCTION RATE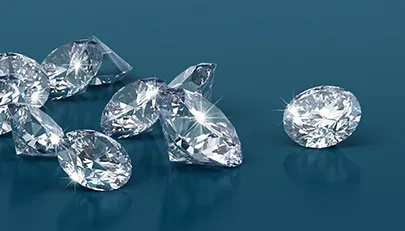 After all these complex processes, not all moissanites can be called GOLD POEM Moissanite. With more than three rounds of sophisticated screening and inspection, only one percent of them are qualified to be used in our customize jewelry.
With the unique settings created by our experienced jewelry designers and high-quality GOLD POEM Moissanite, GOLD POEM team will customize a brilliant treasure for the most important moment in your life.